A warm welcome to the David Hedison web pages from the Irwin Allen News Network.

Contents
DAVID HEDISON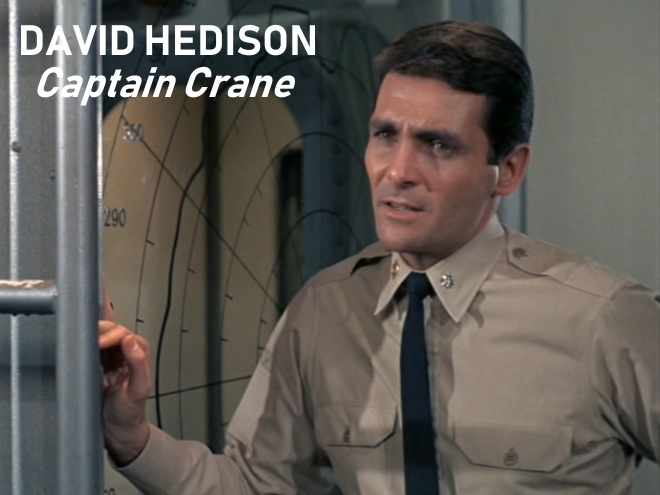 It is hard to find the words and is with deep shock that we have to bring you the very sad news that actor and star of Voyage to the Bottom of the Sea, David Hedison, passed away on Thursday 18th July 2019 at the age of 92. This news is heartbreaking for all his family, friends, and his legion of longtime fans around the world. David gave so much pleasure to so many people through his work in the field of entertainment and his career continued with a wealth of public appearances at conventions and signings. So many of our visitors and members have had the opportunity to meet and chat with David. In our small corner of the entertainment universe, the Irwin Allen world, David is fondly and lovingly remembered for his role of Captain Crane in the hugely popular sci-fi series Voyage to the Bottom of the Sea. Voyage in peace, our beloved Captain Crane.
Here are just some of the tributes and obituaries paying homage to David Hedison:
The Fly at Fifty
Click here or on image above to find out more about the book called The Fly at Fifty which celebrates 50 years since the movie The Fly was released. The book is by Diane Kachmar and David Goudsward with a foreword by David Hedison (#ad).