WELCOME TO THE OFFICIAL STEFAN ARNGRIM WEB SITE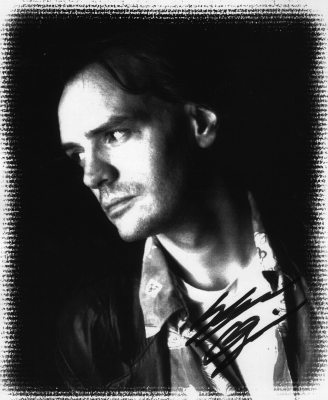 A warm welcome to the official Stefan Arngrim web site. These pages include news of movie, TV and convention appearances as well as background information on Stefan's career.
Greetings!
And thanks to all of you who have chosen to come and look and play in my world.
This site is a work in progress together with our planned interactive web site (to which I hope you will feel free to contribute to). More to follow on the interactive project when up and running.
For those of you familiar with my work, we will have all the standard photo galleries, information etc. and some surprises.
We also hope to be presenting unpublished work in film, music, literature and any and all sundry art forms.
I've been doing this, (acting, music, writing, etc.), for so very long now.
It's a very special feeling to have friends and admirers of my work whom literally span my whole lifetime.
I will always try to make myself available personally, to communicate directly and answer any questions I can.
My Best,
Stefan Arngrim
News Flash!
YOUR OPPORTUNITY TO INTERVIEW STEFAN
You are cordially invited to participate in an interview Stefan. Details are on the Interview page.
GEMINI AWARD NOMINATION
Stefan was nominated for a "Gemini Award" (Canada's Emmy's) for his role as Ed in the TV movie The Life.
TV ZONE MAGAZINE
A full length interview with Stefan appears in TV ZONE Special #60 in the UK.
Movie Premiere: The Final Cut
The Final Cut starring with Robin Williams, Mira Sorvino, James Caviezel and Stefan Arngrim premieres in New York and Los Angeles on September 24th 2004.
In Production: Legend of Earthsea
Stefan will be appearing in Legend of Earthsea which is currently in production with Isabella Rossellini and Danny Glover.
© Copyright 2006, Stefan Arngrim and Irwin Allen News Network
Created by: Irwin Allen News Network